Introducing Our New Blog!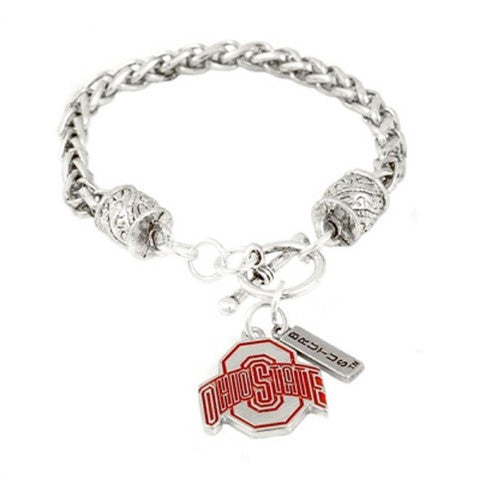 Welcome to Rosemarie Collections! Our eclectic mix of hand-selected jewelry—including bracelets, necklaces, charms and earrings—hails from around the world. Whether you are looking for inspiration or elegance, we have thousands of options to fit that special occasion, athletic event or everyday look.
This blog will keep you up-to-date with new product arrivals, fashion trends and discounts. And with the launch of our new website, we have several items to share!

It's football season! Show your school spirit with our "University" collection. Accent your game-day outfit with a bracelet or necklace from your favorite university team. And to hold everything you need for that chilly fall game—while still sporting your team pride—check out our Ohio State University handbag. 
As winter approaches, stay motivated with our "Inspirational" collection.  An inspirational phrase on a bracelet or bangle is sometimes all you need to get through the day.
Our "Handbag" collection the newest addition to Rosemarie Collections.
For a date night out, our envelope clutch is both classy and functional. Or our brown shoulder handbag is a practical choice to take holiday shopping.
Look stylish with our "Holiday" collection. Our crystal teardrop burnished gold and red colored necklace provides a chic look for those upcoming holiday parties.
This post was written by Amy Haddad.
|
Posted on November 04 2015