Monogrammed jewelry—a must have!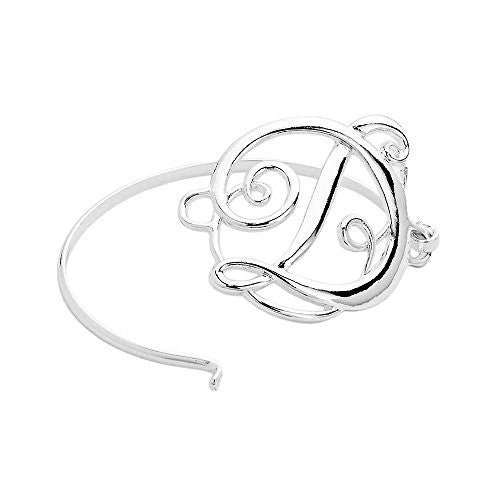 "My rule is, if it's not moving—monogram it!"
-Reese Witherspoon
Monograms are ubiquitous in today's culture. They've been around since antiquity, and their popularity has not waned.

Powerful companies such as Louis Vuitton (LV) use monograms, as do universities including Notre Dame, with its interlaced "ND." Women carry handbags covered with the Coach "C" or a sweater with Calvin Klein's "CK;" teenagers can be found sporting a tee shirt with a simple "AF" (Abercrombie and Fitch). It's also common to add a monogram to an iPad case, stationery and even jewelry.
What is it about monograms that make them so appealing? Monograms are simple, clean and distinct. They are also personalized, and can have sentimental value. Rosemarie Collections realizes the impact monograms can have in someone's life, and features a line of
monogrammed jewelry
: a selection of bracelets and necklaces.

Here are some ways to use our monogrammed jewelry:
 With the holidays coming, personalize a piece of jewelry for someone special. It's a timeless way to show you care.
 Is there a newlywed in the family? A monogrammed bracelet or necklace with the couple's new initial is a simple, but memorable gift. Or new mothers may appreciate a piece of jewelry with their child's initial. These are milestone events are worth commemorating.
It's never too early to think about graduation! Differentiate yourself with a gift that a recent graduate can use and enjoy in the professional world.
This post was written by Amy Haddad.
|
Posted on November 19 2015