Vintage is back en Vogue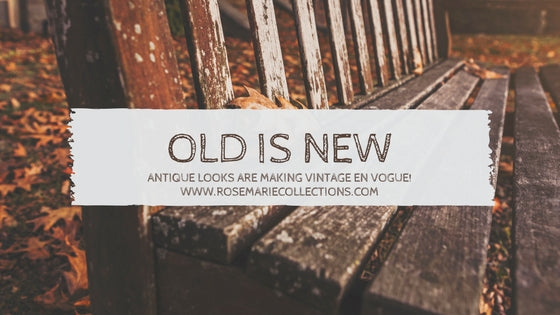 This may be met with some resistance... we know, we know, you DON'T need another step in your beauty routine. We, too, have 4 different alarms on our phones because mornings are hard. 
So here's what we have for you: STOP debating on which long necklace or short chain will pull your ensemble together and if you can get by with the earrings from yesterday you slept in.  
Just go with a vintage statement piece!
How do you do that? You ask.
Brooches, girl.
They are back and if you can't spring for an actual antique (because for some reason, old, used jewelry ain't cheap) then we have you covered.
Want proof you can pull it off? 
Here's the Duchess of Cambridge, Kim Kardashian and Sovereign of Starbucks, all pulling off the elusive Brooch in the wild.
You can do it. We believe in you.
Shop our Brooches here: 
https://www.rosemariecollections.com/search?q=brooch
|
Posted on November 25 2017