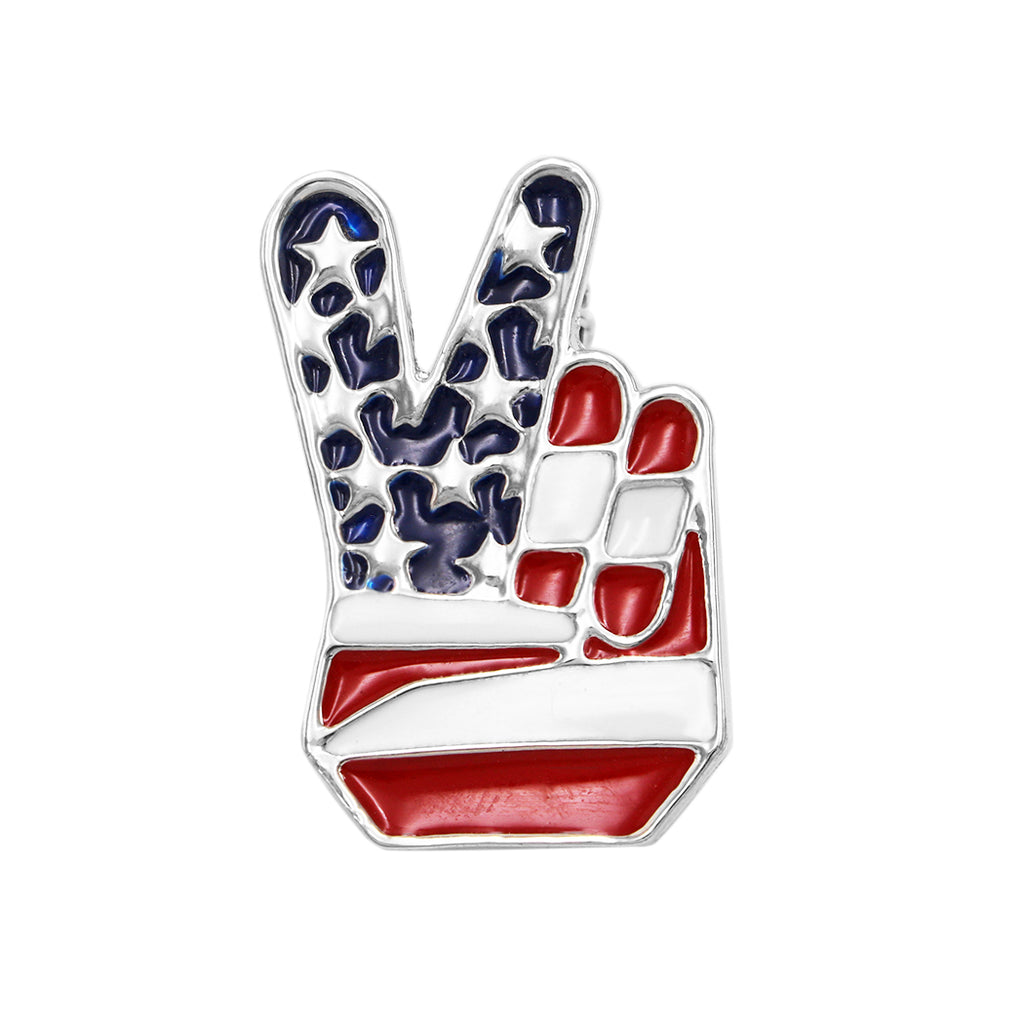 Patriotic USA Flag Peace Hand Sign Enamel Brooch Pin, 1.25"
Details
Peace be with you and your fellow Americans! Your patriotism is on full display wearing our American flag brooch with a hand giving the peace sign. Swinging between fun and sophisticated, this brooch shows your love of America, and looks fantastic on! With this whimsical pin you'll be the most stylish person at the voting polls!

Brooch measures 1.25" length by 0.75" width, locking bar pin with safety latch clasp

Enamel brooch in a silver tone setting features a red, white and blue USA flag colored enamel coated hand giving the peace sign. Pin is a great addition to your coat, scarf, hat or purse!

A fun way to show your American Pride, not just on the 4th of July but anytime of the year! You'll find yourself wearing it at other occasions throughout the year such as an Olympics viewing parties, memorial day bar-b-ques, election day and veteran day just to name a few!

Ready for gifting, each item is packaged in a lovely eco friendly gift box with a non tarnish jewelers fiber pad. Boxes are made in the USA of recycled materials!