Home
/
Teacher Gifts
/
Bright Enamel and Rhinestone Sparrow Bird Statement Brooch Lapel Pin,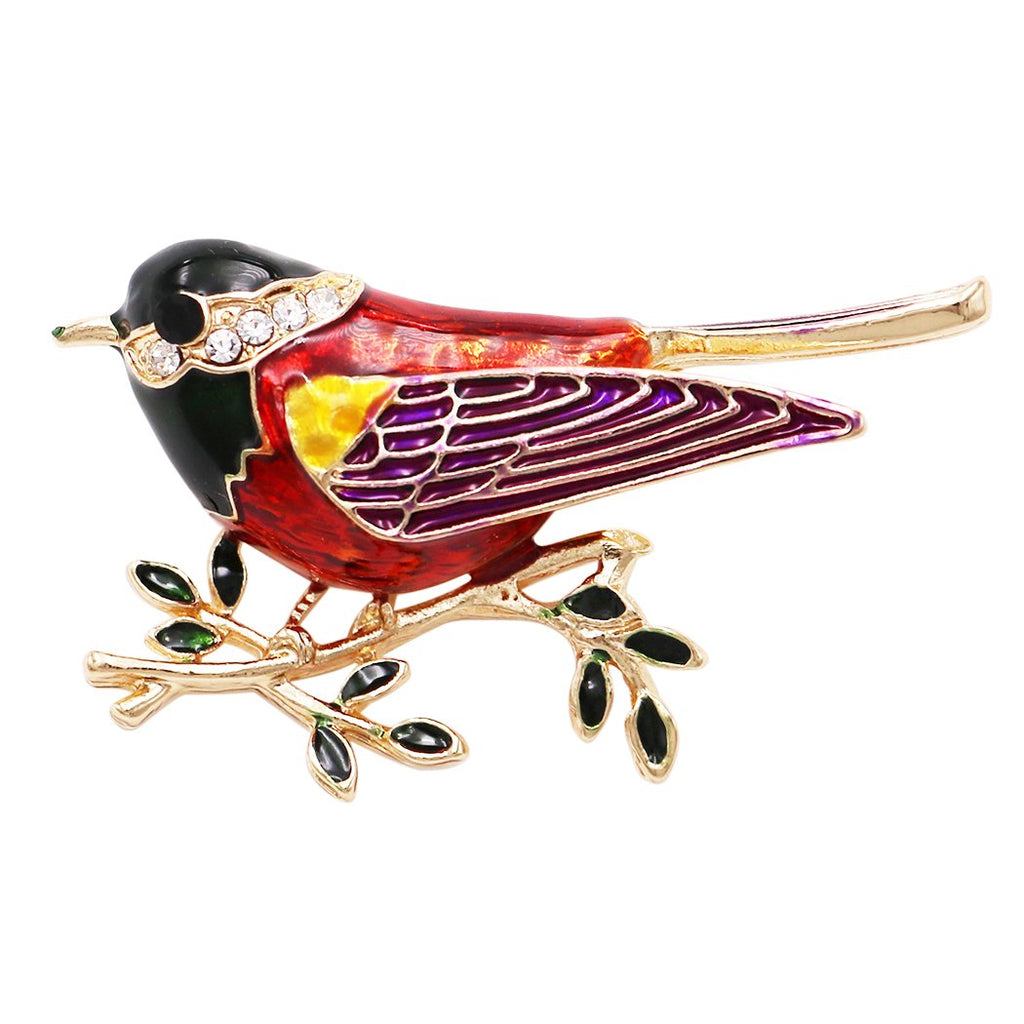 Details
Parties like a flock star in our fun and cute sparrow brooch! Whether you're a bird watcher or nature fan, you'll want to add fun to your summer look and shine bright with our bird pin. Swinging between fun and sophisticated, it adds color to any outfit! Glittering crystals catch the light beautifully, adding significant sparkle!

Size: 1-inch length by 2-inch width, bar pin with C clasp 

Stylish statement brooch in a gold tone setting with bold, colorful enamel coating on a metal bird frame. Glass crystals rhinestones accent the brooch adding to the incredible artisan detail! An adorable sparrow is perched on a twig with leaf springs. 

This brooch looks great dressed up but is just as stylish with jeans and a casual t-shirt! Brooch makes a great accessory to accent your sweater, scarf, coat, or handbag. 

Each item is ready for gifting in a lovely eco-friendly gift box with a non-tarnish jeweler's fiber pad. Boxes are made in the USA of recycled materials!