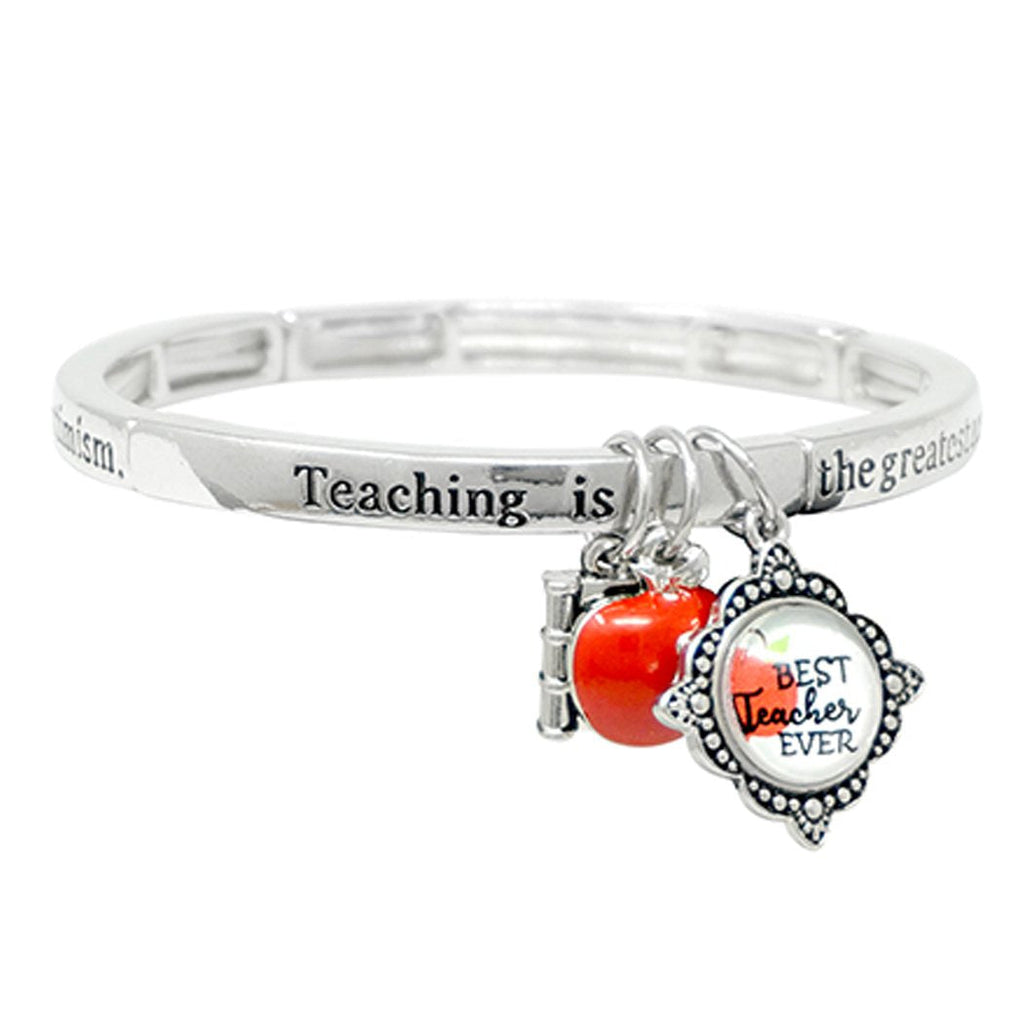 Details
Apples and fashion fuse together for a gorgeous display of educational pride! Arm candy is the perfect way to let a favorite teacher in your life know how inspiring she is to you! She'll look and feel great with this bling on her wrist while thinking of how much you appreciate her! Vintage style charms our give your outfit a chic and polished look. 

Stretchable bracelet measures 2.5 inches before stretching, comfortably fitting most small to large wrists sizes. Bracelet 0.25 inch width wide, charm décor is 1.25 dangle length. Bracelet is clasp-less and stretchable for ease of putting on and taking off. 

Stylish silver tone stretch fashion bracelet engraved with a unique and inspiring quote and adorned with fun charms. Bracelet reads "Teaching is the greatest act of optimism" twice around the band. Vintage inspired, this bracelet has worn patina look on the silver charms and bracelet etching. Whimsical bright red enamel coated apple, a book and a bubble charm with BEST Teacher EVER lets everyone know how special you are. 

Looking for an amazing piece for your favorite teacher? This is it! Swinging between fun and sophisticated, this stunning teacher appreciation necklace adds a guilty hint of opulence and indulgence! Great gift for that special teacher in your Childs life!