Rosemarie Collections Supports Autism Awareness Day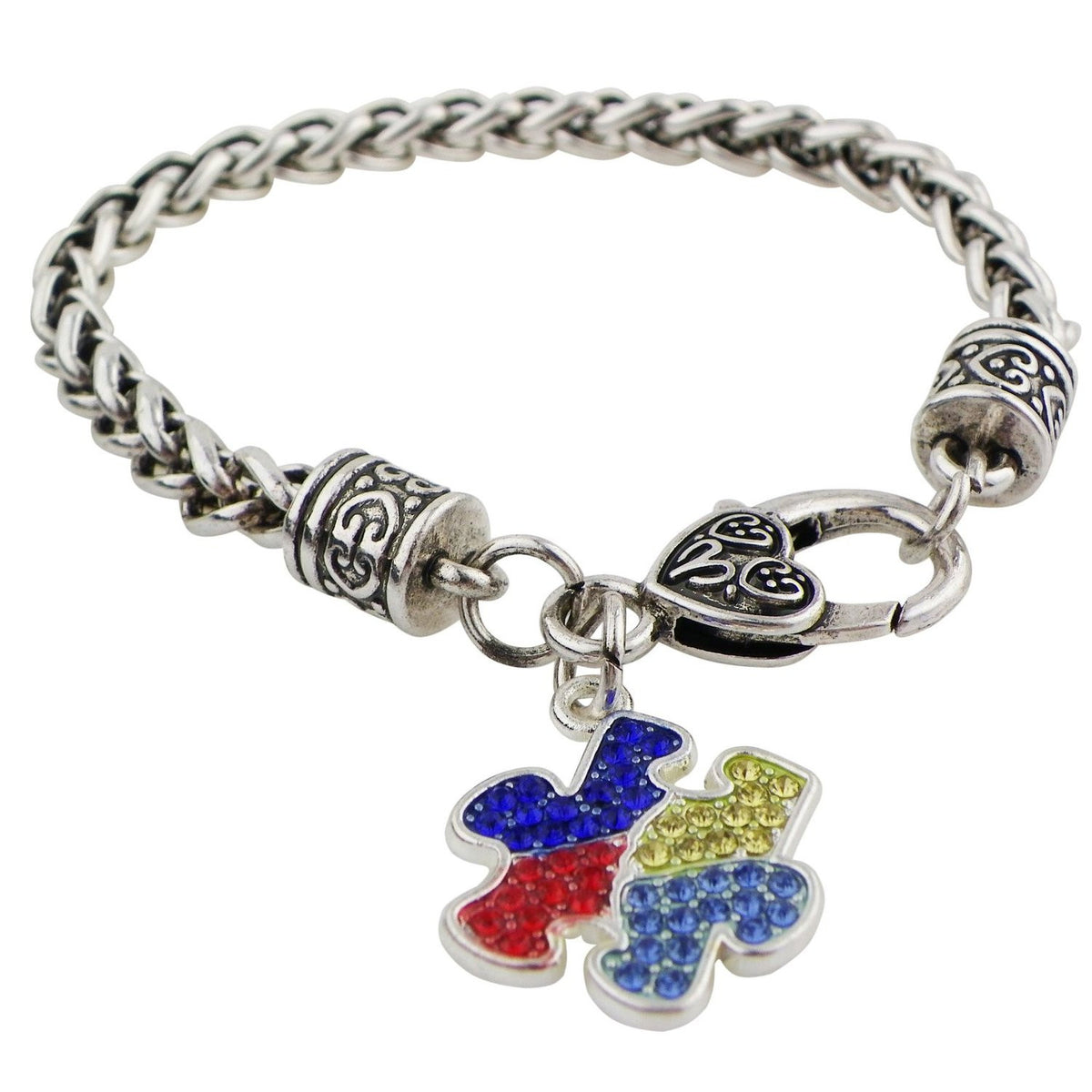 Autism Awareness Day is Saturday, April 2. For eight years, this day has been celebrated around the world with events to raise awareness and funds for autism.


Autism spectrum disorder (ASD) is a disorder effecting brain development. Although the cause is unknown, approximately 1% of the world has ASD; and it affects about 1 in 68 births in the United States, according to the Center for Disease Control and Prevention.

Autism Awareness Day emphasizes a disease effecting children and adults, and the need to improve their lives. Rosemarie Collections supports this day and Autism awareness in general with our "Autism Awareness" Collection.
Since 1999, the puzzle ribbon has been the worldwide symbol for autism awareness.

According to the Autism Society, the puzzle pieces signify this complicated disease. The variety of shapes and colors point to the various people ASD strikes. The bright colors represent hope that with awareness and early treatment, ASD patients will have fulfilling lives.

"If they can't learn the way we teach, we teach the way they learn."
-O. Ivaar Lovaas
Written by: Amy Haddad 
|
Posted on March 29 2016