Imagine life without Pearls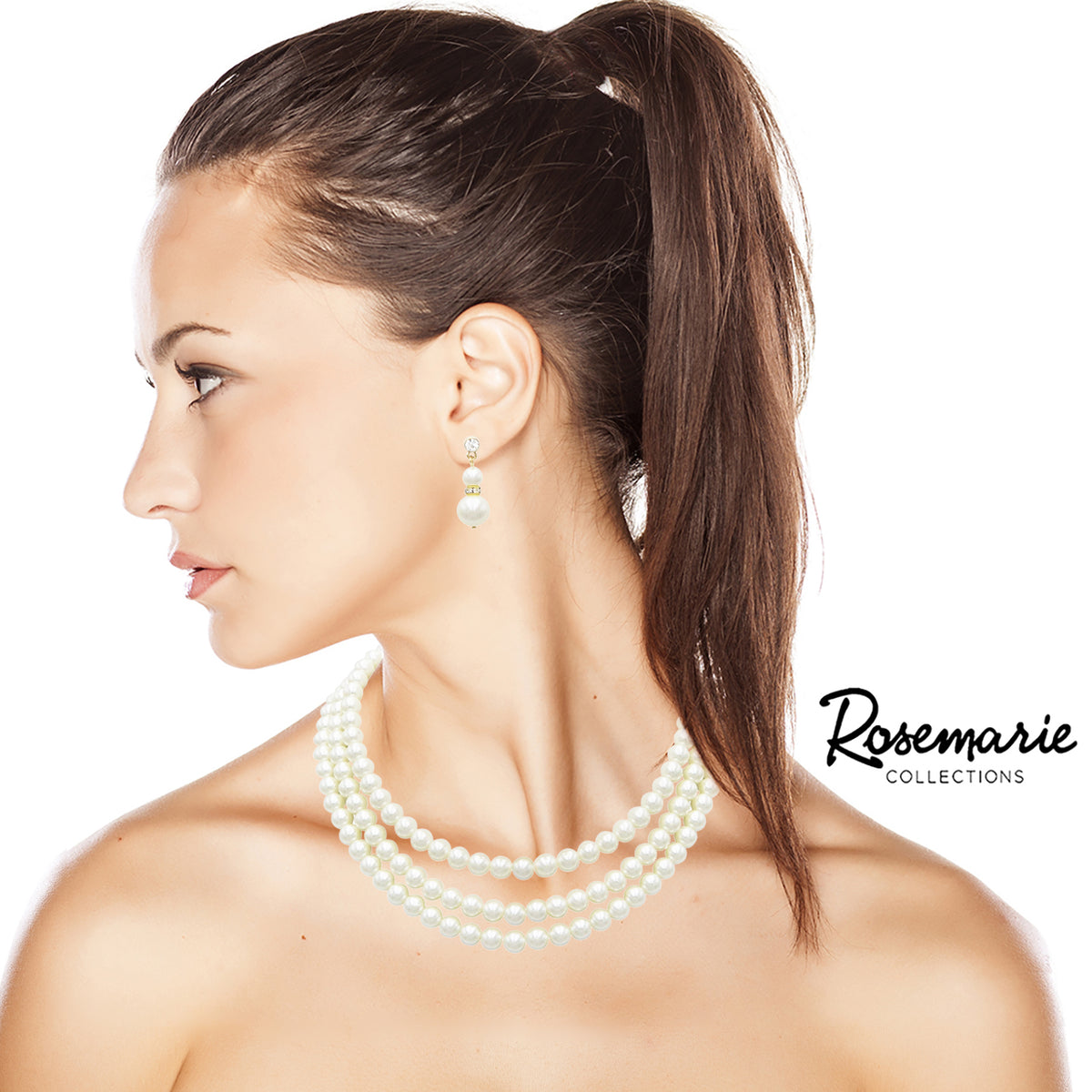 Coco Chanel claimed, "Every woman needs ropes and ropes of pearls".
The beauty of pearls this season takes on a whole new meaning, with updated designs to the vintage pearls we are used to.  Our collection has an assortment of faux pearls that maintain a fashion look for today's woman at any budget.
Pearls are appropriate for women of every age, and we carry an incredible selection of white, cream and beautifully colored pearl jewelry… from dainty stud earrings and classic glass knotted strands to new fashionable oversized multi-strand pearl necklace earring sets; we have something for everyone.
Check out our website as new pearl jewelry styles are arriving. Whether you are looking for a classic or trendy new fashion designs in pearls our assortment of brooches, earrings, bracelets, and necklaces will have everything you are looking for.
|
Posted on November 12 2020