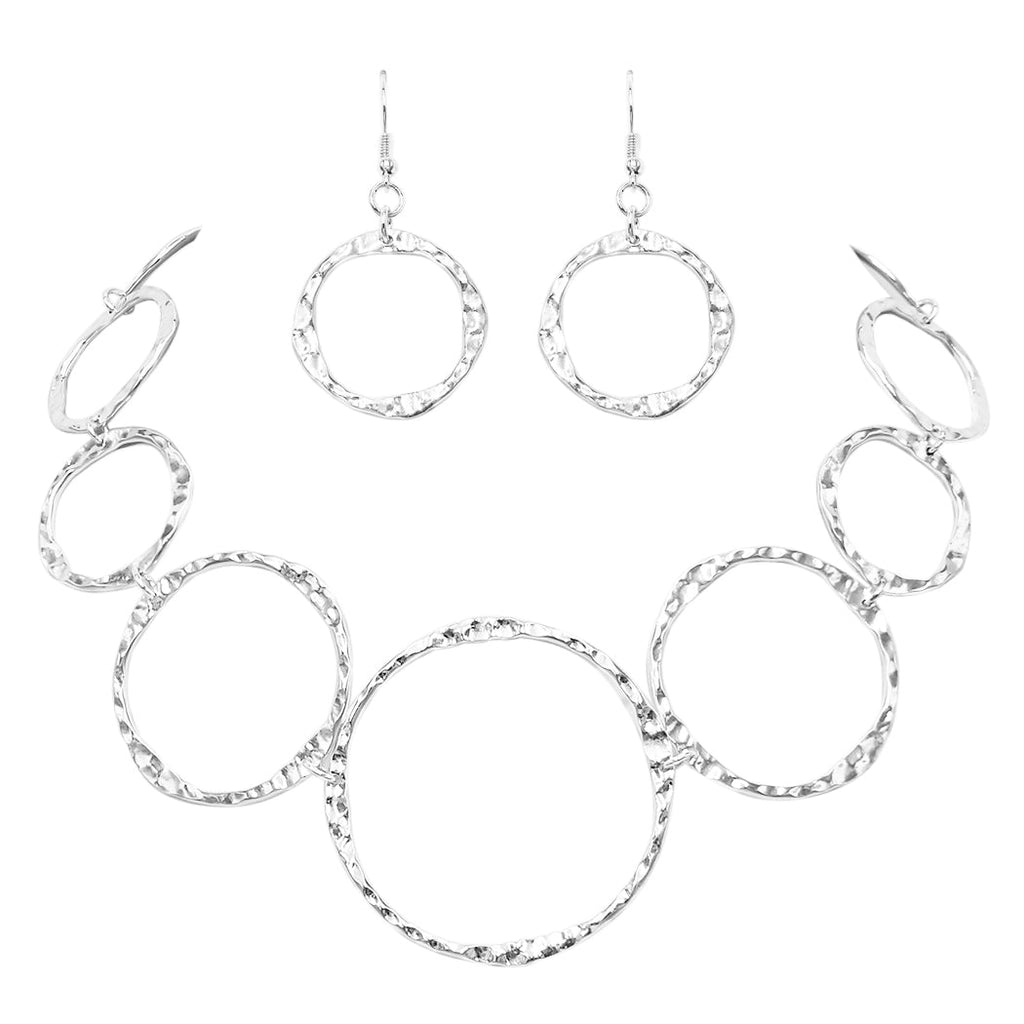 Sleek And Stunning Polished Silver Tone Hammered Circle Links Toggle Clasp Necklace Earrings Set, 18"
Details
Elevate your accessory collection to the next level with this stunning modern necklace set! Head turning, this contemporary style linked rings necklace is a wonderful addition to your daily wardrobe This polished set can be dressed up or down to create a variety of looks. 

Collar style necklace measures 18 inches in length with a toggle clasp. Circle link décor is approximately 2.12 inches wide at the center. Matching fish wire dangle earrings measure 2.12 inches long by 1.25 inches wide. 

Stunning necklace set is an eye catching statement piece for sure! Graduated circle links start at one inch diameter and grow in size to two inches at the center and connect with a simple toggle clasp. Circle links have a chic look with the hammered texture and polished silver tone. Comes with matching dangle circle earring. 

Swinging between fun and sophisticated, this stunning polished metal necklace set adds a guilty hint of opulence and indulgence! It looks great dressed up, but is just as stylish with a pair of jeans and casual t-shirt!

Ready for gifting, each item is packaged in a lovely eco friendly gift box with a non tarnish jewelers fiber pad. Boxes are made in the USA of recycled materials!