Staying Motivated in 2016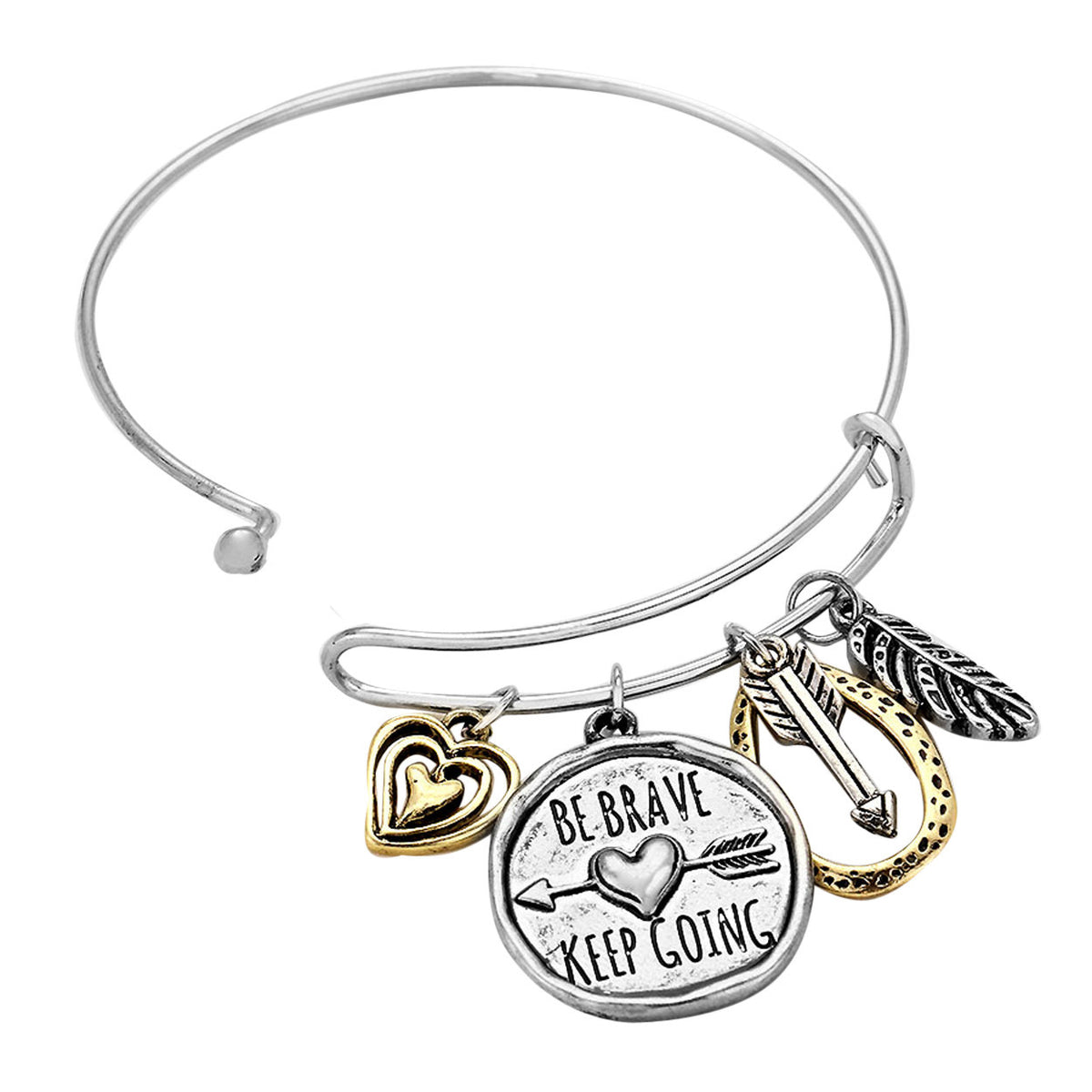 "It does not matter how slowly you go as long as you do not stop."

-Confucius
The start of a new year is filled with excitement: it is a new beginning, and a time to establish aspirations for the year ahead. But sometimes enthusiasm for establishing an exercise routine, working towards a promotion or saving for a dream vacation can wane over time.
Since staying motivated can be tough, Rosemarie Collections offers a "Motivational" jewelry collection to keep you inspired all year long. A motivational bracelet or necklace may help inspire you stay the course, while still looking fashionable.
Our "Motivational" charm bangle bracelets are great examples.
These charms contain simple but powerful, words and phrases to give you a little boost for the day. They remind you to "live, love, laugh" or to "be brave." Wear these bracelets individually or mix and match them.
We also feature bangles without charms, for a simple look that will also keep you motivated. Our

"Live Your Life" bangle

is one example. 

Some pieces from our "Motivational" collection include inspirational phrases along with the Tree of Life symbol.
Let 2016 be the start of something wonderful. As you set out to achieve great things this year, keep motivated with Rosemarie Collections.

"I have not failed, I have just found 10,000 ways that won't work."
-Thomas Edison
Happy 2016!

This post was written by Amy Haddad.
|
Posted on January 05 2016